Geckoing on the Sabie River
Rafting.
 This is the best way to raft down the Sabie River! A Gecko is a one-man inflatable, raft-tube with handles and a rigid floor.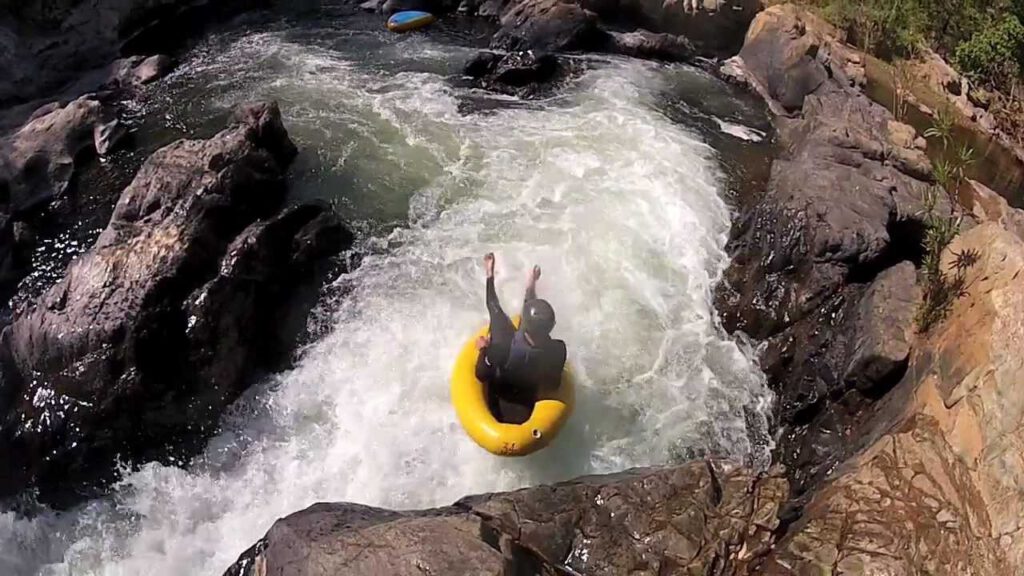 You can sit, lie, and even stand on a Gecko! It is faster, safer and more capable than any other tube. Geckoing takes place in the upper part of the Sabie river where the gradient is quite steep and the river is narrow due to the steep sides of the gorge.
A degree of fitness is needed as you need to scamper over slippery rocks and walk out of the gorge at the end of the trip.
Bring shoes, sunscreen, towels and a set of dry clothes. Free wetsuits provided when it is cold.
Each trips is accompanied by a well trained swift-water guide. To ensure a lasting memory video or still camera footage can be arranged. Children older than 12 years allowed.